Barleywine is Beer Fundraiser Benefit for Alex Kidd (aka Don't Drink Beer)
June 28 @ 11:00 am

-

August 4 @ 10:00 pm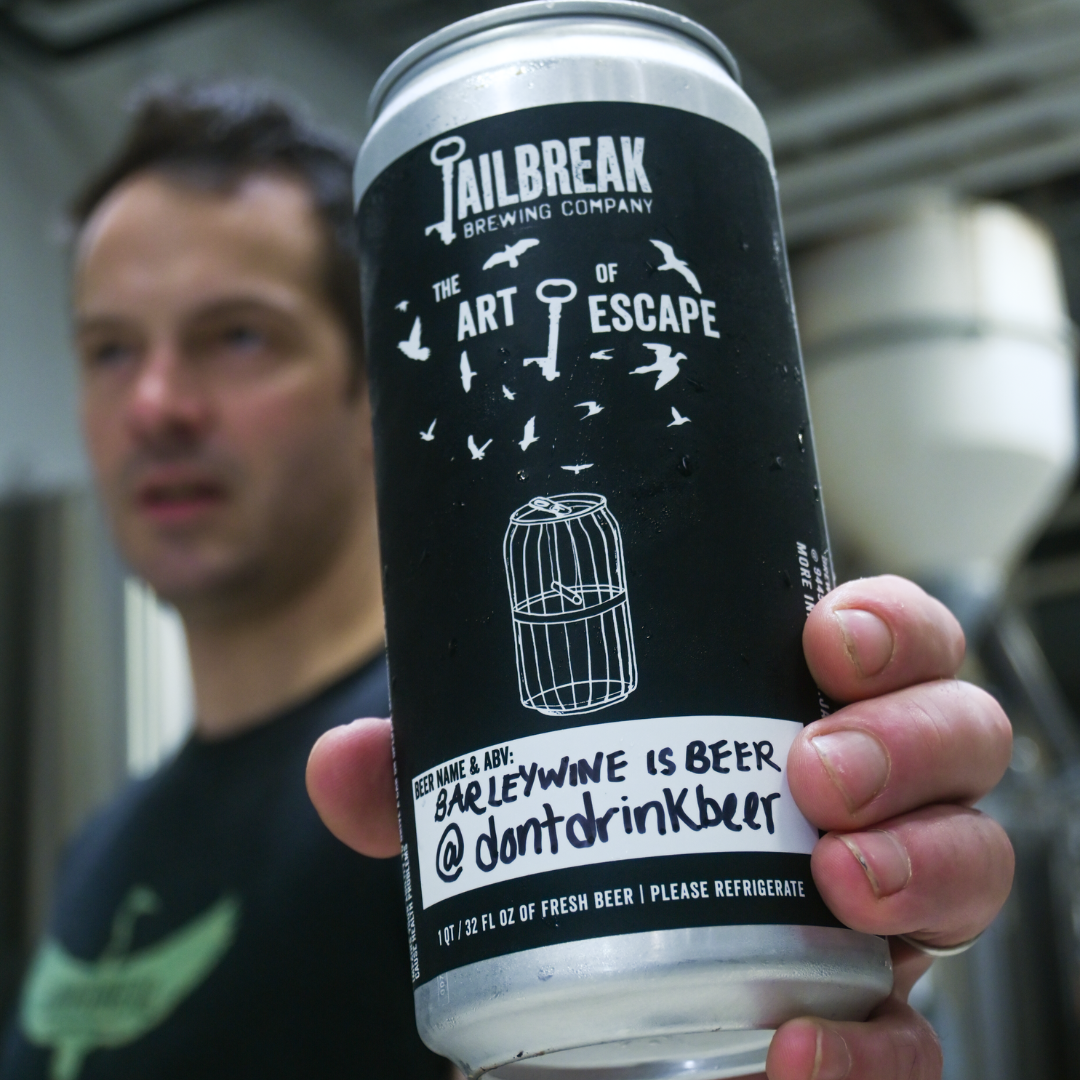 Join us as we come together to make a difference in the life of a beloved member of the beer community.
Alex Kidd, aka Don't Drink Beer, is perhaps the most diehard stalwart for English-style barleywine known to humankind, as well as a cherished beer critic. Unfortunately, Alex was recently diagnosed with stage IV colon cancer, and we are releasing a special barrel-aged barleywine on his behalf, donating 100% of the proceeds to the GoFundMe, setup in order to help him and his family with an ever-growing number of medical bills.
DDB Edition is a special single cask of English-style barleywine selected from our barrel library, which will be available for purchase in crowlers for $30 each. Limited quantities are available online and in the taproom for pickup (sorry, no shipping).
We wish Alex all of the best on his road to recovery!
CROWLER SALES:
Name: Barleywine is Beer: DDB Edition
ABV: 13.7% ABV
Barrel: Catoctin Creek Roundstone Rye (previously California Zinfandel), aged 39 months
Tasting Notes: Aged 39 months in a Catoctin Creek Roundstone Rye barrel that previously held California Zinfandel, this beer exudes the hallmarks of extended barrel-aging under optimal, temperature-controlled conditions. Expect luscious notes of nutty PX sherry, pancake syrup, and underlying rye spice with just enough carbonation to help lift the otherwise prodigious body.