Beginning in 2013 brewing on a small pilot system in one of our founder's backyard and becoming fully operational in 2014 as Howard County's first production brewery, our artfully crafted beer is meant to be an escape from whatever drama is present in your life. We are made up of professionals from various industries, all brought together by the common desire to make something different and do something with our lives that has more purpose.
In addition to serving our beers to hundreds of restaurants, bars and retailers across the state, we also offer 12-15 different styles of beer for purchase by the pint, sample flights, and cans to-go in our Taproom. 
Our brewing facility houses 11 conical fermenters, 3 brite tanks, and our canning line where some of our beers get packaged and sent out to over 400 retail accounts. In 2022 alone, we brewed nearly 50 different beers equating to more than 4,400 barrels. This year we aim to scale our production even more. 
As a reflection of our brewery's commitment to using fresh, quality ingredients, we don't use any essences or extracts. So, anytime we're looking to add the flavors/aromas of a particular fruit, vegetable, herb, or spice, we use the real thing. 
While you're visiting the taproom, be sure to take a peek at some of the production through the large glass window behind our main bar!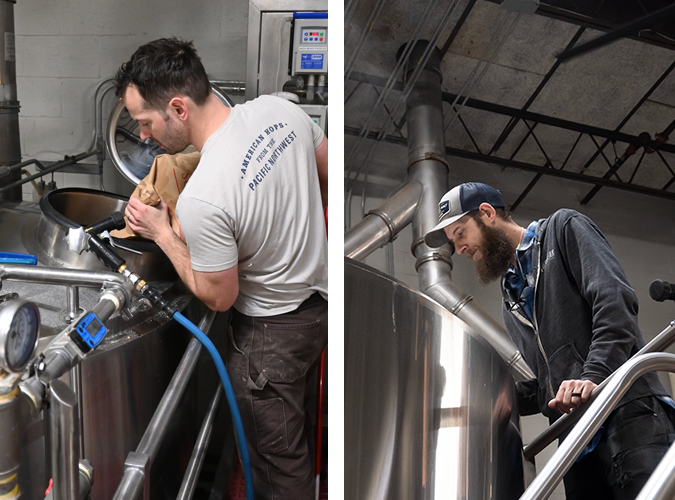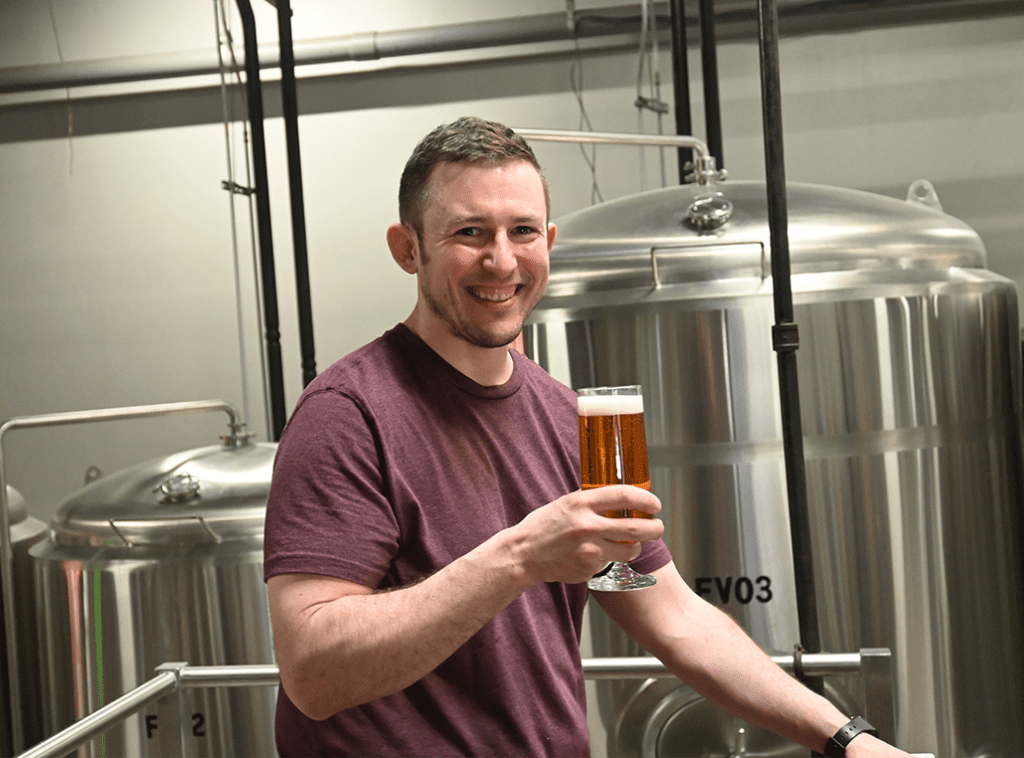 Hailing from the swamps of eastern North Carolina, Dean brewed his first batch of homebrew in 2011 and immediately knew his life was about to change. Two years and a handful of medals later he landed his first professional brewing gig, eager to learn more about every aspect of brewery operations. His curiosity, uncompromising persistence, and passion for great beer has taken him on a journey through this wild industry, eventually earning him the title of Head Brewer here at Jailbreak Brewing. He plans to continue creating excellent beers in a variety of styles while applying his personal brewing philosophy of embracing modernity yet respecting tradition. His favorite styles to drink at the end of the day are the beers with the highest flavor to ABV ratio— session IPAs, traditional lagers, and farmhouse-style ales— but when the week is over you're likely to find him on his porch in Baltimore with a big bold double IPA, his wife Rachel, and his strangely adorable mutt Lucy. 
get to know our core beers
These four beers are a staple in our Taproom, and are available year-round for you to enjoy on draft.