OPEN FOR INDOOR DINING AND CARRY-OUT. PLEASE NOTE, OUR KITCHEN CLOSES AN HOUR EARLIER THAN THE BAR.
CHILDREN ARE WELCOME IN THE TAPROOM BEFORE 7PM.
Construction began in late 2017, and concluded with our official grand opening in early April 2018. An extension of our Taproom, FoodWorks offers additional seating, along with an open kitchen and an impressive selection of food. You can also take a peek at our herb wall (coming soon!) where we will be growing a variety of fresh herbs that will be used in a variety of dishes created by our talented team of Chefs.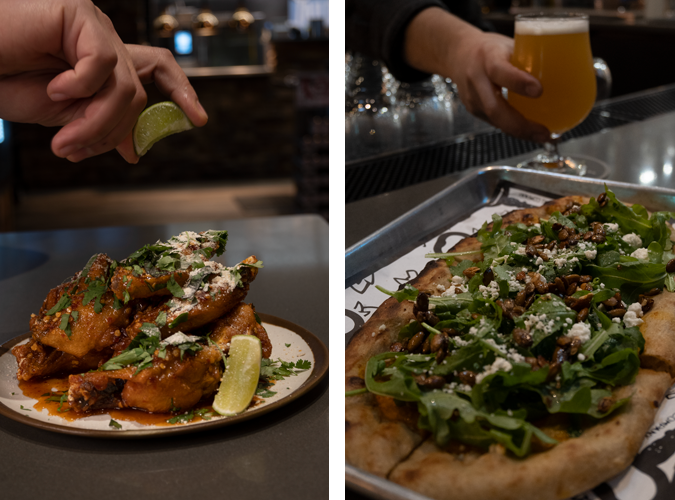 Fresh, house-made shareables
Take a peek at our Chefs— and our Earthstone open-flame pizza oven— in action! From our malt-sourdough crust to our wing sauces and marinades, a lot of our menu is made from scratch, daily. We care about the quality of ingredients and where our food comes from which is why we've teamed up with local farms in Maryland for meat and produce.
a game changer for meat & fish
FoodWorks also features six state-of-the-art DRYAGER™ cabinets where we dry age a range of premium proteins which you can choose from to build your own butcher board— including fish and beef. Stop by and ask our bartenders about our rotating dry aged offerings and click below to learn more about our Dry Age Program!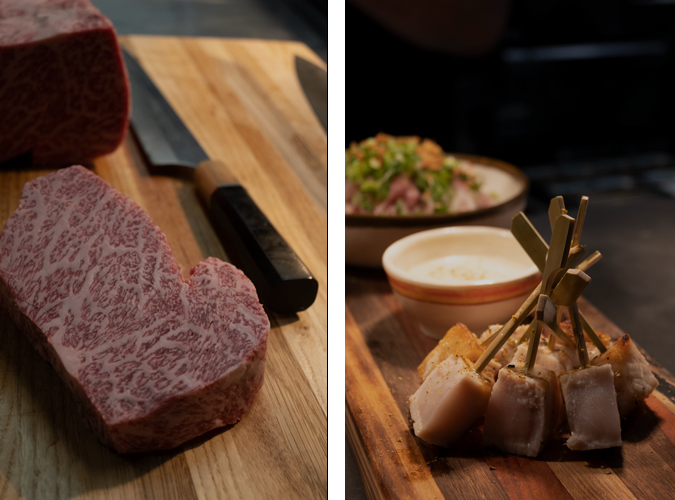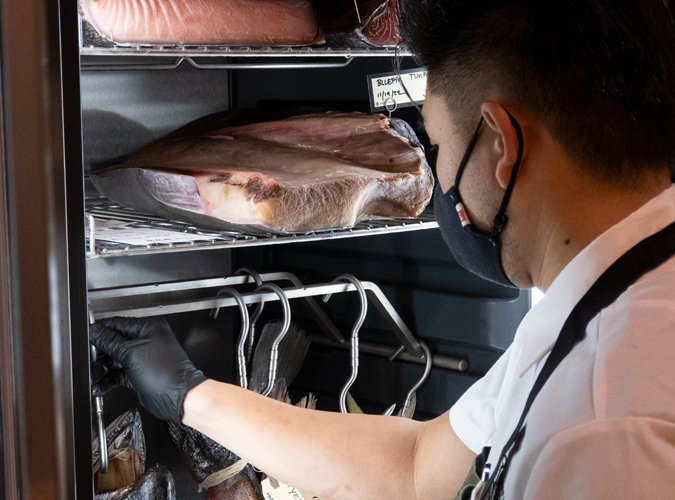 At Jailbreak, we focus on honest and simple ingredients which translates into delicious, satisfying food. Although the food is at the forefront of our operation, the significance of our staff and culture cannot be understated. At the end of the day, our team defines the main purpose of why we do this every day.
The OG member of the FoodWorks team, Chef Juan has been cooking at Jailbreak since the kitchen's inception in 2018. Our lead sauté cook, he brings joy to the kitchen each day with his undefeated attitude and consistent positivity, even in the busiest points of service. 
A man of few words (but quick jokes), Chef Jimmy is our master prep chef who, in a short time, has set the standard for the position with his organization and intuition. He's been working in professional kitchens for over 4 years, but the FoodWorks kitchen is the first time he's felt the family vibe amongst a team.
A jack-of-all-trades, Chef David has been with Jailbreak for over a year and has worked in almost every position in the FoodWorks kitchen. He's a prep-guru, a pizza master, and knows how to hold it down on busy nights at fry station (no easy feat!). If you're ever in a bad mood, hearing David's jovial laughter from the kitchen will automatically brighten your day. 
Our newest addition to the FoodWorks team, Chef Preston is new to the industry and you can feel his passion for learning and adventure. This makes sense, as he has an extensive background in cross-country travel, rock climbing, and van life (his van is decked out and pretty amazing)! 
If you've seen our menu, you already know Chef Julia's name: she's the creator of our house spicy BBQ sauce! Working at Jailbreak for just over a year, this young chef has already worked her way through each station on the line and is not just hardworking, but also known to get a big smile out of everyone who crosses her path with her bright sense of humor.
A talented animation major who doodles the best renditions of Jailbreak staff, Chef Simon is also relatively new to the industry-- but you wouldn't know it when you see him in action on the line. What inspired him to cook was actually revenge against his friends who once made fun of him for not knowing how to cook. 
want to make a reservation?